The Court of Appeals overturned an award of $10,000 in attorney fees to a Father who successfully challenged and modified a child support order. In Martha Carter v. David Carter, both parties were represented by local divorce attorneys and incurred considerable legal fees litigating their post-divorce support modification. Father was the prevailing party and successfully reduced his child support, although he did not successfully reduce a deviation of $150 to pay for the child's, who had turned 18, extracurricular activities. Father was given a credit of $8000 towards his support obligation and Mother was ordered to pay $10,000 in his attorney fees by the trial court.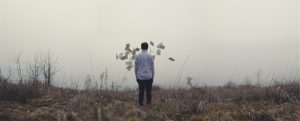 In Tennessee, the matter of attorney fees in child support matters is governed by Tenn. Code Ann. § 36-5-103(c) which states:
"The plaintiff spouse may recover from the defendant spouse, and the spouse or other person to whom the custody of the child, or children, is awarded may recover from the other spouse reasonable attorney fees incurred in enforcing any decree for alimony and/or child support, or in regard to any suit or action concerning the adjudication of the custody or the change of custody of any child, or children, of the parties, both upon the original divorce hearing and at any subsequent hearing, which fees may be fixed and allowed by the court, before whom such action or proceeding is pending, in the discretion of such court." Further, The Tennessee Supreme Court has stated that "[i]n cases involving the custody and support of children, . . . it has long been the rule in this State that counsel fees incurred on behalf of minors may be recovered when shown to be reasonable and appropriate." Deas v. Deas, 774 S.W.2d 167, 169 (Tenn.1989) (citing Graham v. Graham, 204 S.W. 987, 989 (Tenn. 1918).
The Court of Appeals overturned the attorney fee award because "this matter is not one in which Father incurred attorney fees on behalf of the minor." Further, "the instant action (was) not to enforce any decree for child support, nor does it seek to adjudicate the custody of a child. Therefore, this action does not fit the language or purpose of Tenn. Code Ann. § 36-5-103(c); so no exception to the American Rule exists in this case." This is a strike for the Father's Rights movement, since statistically Fathers are more likely than Mothers to pay child support so any time they sought to modify the fees they would not be able to rely on the statute to get attorney fees although hypothetically the defense of a child support order might. Previously trial judges had been granting fees in such instances. This is disappointing in that the attorney fees, which cost Father $14,000, exceeded the amount he saved in the modification because of the appellate court's reversal on the attorney fee award. Battles over enforcement language in Marital Dissolution Agreements are going to be even more important for Tennessee divorce lawyers moving forward, although it would have been difficult for divorce attorneys to have foreseen all of the changes to attorney fees awards in cases such as this or also in Criminal Contempt actions that do not include child support.
Other important matters of note: The Appellate Court upheld the trial court's decision to not allow the 18 year old to testify that she wasn't going to visit with her Father and the use of the parenting days from the parenting plan prior to the child reaching the age of majority to calculate the new child support amount.
To reach the Carter v. Carter opinion in full, click HERE.
Morgan Smith is a trial lawyer based in Nashville, Tennessee with experience in divorce and post-divorce litigation in Middle Tennessee. She has a 10.0 Superb AVVO rating and was named one of the Top 10 Tennessee Divorce Lawyers for 2015. Are you needing a skilled divorce lawyer for your divorce or post-divorce litigation? Call our office at (615)620-5848 to set up a consultation or email us at office@lawonyourschedule.com.