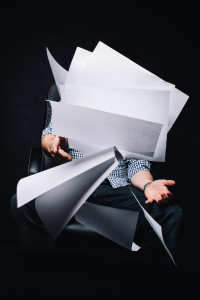 While it has been a crazy last few months in divorce courts across the country, as vaccinations continue divorce attorneys, myself included, are preparing for the next few months to be especially complicated in the divorce world.  In Tennessee, we have had several COVID related court closures, and every county and every judge is presently operating his or her court in a different manner.  Divorces right now are confusing for the attorneys, and I can't imagine how confusing it is for our clients.  We don't know the future and when we will be fully reopened, but here is what we do know:
 Most courts have reopened for in person court appearances in some capacity.  It still varies per county and per judge, for example right now in Davidson County one divorce judge is almost entirely hearing things in person, while the other judge is setting for in person trials but has not yet reopened in person motions or many other matters.  So what are we doing to deal with it?  For the time being, we must call and confirm when where and how our hearings are happening and sometimes we do not even know until the afternoon before court.  It is annoying for clients (and us too!) but until everyone reopens it is just what we have to do.
Trials that were continued during the pandemic are presently being rescheduled.   Now most courts, but not all, have spent the last month getting cases continued due to COVID reset back on the docket, and for a while any cases that were readied during the pandemic has been stuck still waiting but at this point all of the courts that we practice in regularly are both rescheduling and scheduling the new cases.  Some courts are rescheduling by consulting the parties, but other courts have been sending notices to litigants (and many times JUST the litigants and NOT the attorneys) with new court dates.  Please, open your mail!  It takes longer to mail things from the clerks offices and sometimes we only have a few days notice between when the mail is received and when the hearing is, so open your mail when you get it.

Everyone is overwhelmed.

  We hate to say things like that since many times we don't have a choice when something happens or when someone needs our services, but pretty much everything that was supposed to go forward from December 2020 through March 2021 is now being shoved onto our April/May/June calendars on top of the normal work and motions we expect to occur during those months.  However, all attorneys are doing this, which means the courts are swamped too.  We just encountered an early docket closure over a week before the court rule deadline, which I don't think I have seen in a few years since the court added new special masters.  Further, opposing counsels have more things on their calendars which increases the likelihood of mandatory continuances for schedules.  Motions and concerns that we used to be able to have on a court docket in 2-3 weeks are now taking 3-6 weeks.  If you foresee an issue don't wait, even if it winds up being nothing, reach out to your attorney immediately because there may be a considerable delay if you do not.
Since vaccinations are now open to 16+ in Tennessee, we are hoping that divorces begin moving forward more quickly and in a more anticipatable timeline and manner.  I would expect that the divorces filed over the next two to three months will operate with a more normal trajectory and won't be subject to the stressful and costly delays that resulted from quarantines and court closures.  In the meantime, stay safe and let's hope courts stay open from here on out!