In Grant v. Grant, which came out of Montgomery County (Clarksville), the Court was tasked with the equitable distribution of assets and liabilities in a high asset divorce, and to set alimony.  This is a good example of why settlement can be a good idea.  In Grant, the Court of Appeals upheld a division as equitable, where the property was split relatively equally in terms of overall value, but Wife was given the majority of liquid assets while Husband received a large amount of property which is not liquid.  When you reach a settlement agreement, you get to control how the assets are distributed.  Here, the Husband appealed because he wanted more liquidate assets to assist with his business, but the Court of Appeals held that the trial court only needed to make a division equitable, not whether they need to consider the liquidity of the assets in making their decision.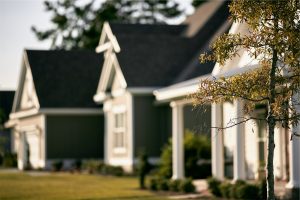 This case also shows the importance of competing expect witnesses in large asset divorces, and not trying to game the system too much.  Here the Husband's experts took large discounts on the real property and property developments and valued all of it at the date the divorce was filed, when the appropriate time is as close to the hearing as possible.  Since Wife's experts didn't play those games and appeared more indifferent and valued the property closer in time to the hearing, their valuations won out.
To read the whole Mark A. Grant v. Kathy H. Grant opinion, click HERE or cut and paste the following link:
http://www.tba.org/sites/default/files/grantm_051316.pdf?fid=36fa9c0821ea0adf838f18b53a8f1afd643393d7
Side note:  Husband netted 600k per year but was only ordered to pay $10,000 per month in alimony in futuro, which would be considered a gift compared to some court awards.
Morgan Smith is a divorce attorney based out of Nashville, Tennessee.  To set up an appointment, call us at (615) 852-5028 or email us at office@lawonyourschedule.com