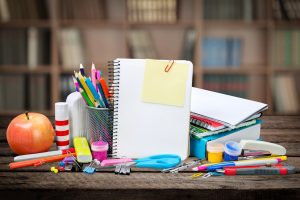 The Tennessee Court of Appeals has reiterated that a disagreement over schools is not grounds for a modification of the primary residential parent designation.  This was considered pretty settled law, but some court still rule this way and require parents to fund expenses appeals (in this case, twice) in order to enforce the matter.  The CoA clearly states in Newberry v. Newberry again that a disagreement on schools is not grounds to modify.  In this case, the trial court had actually split up children over the school matter which is generally frowned upon as well. Specifically, the Tennessee Court of Appeals stated as follows:
"This Court has held on several previous occasions that the parties' disagreement
over schools was not a material change in circumstances sufficient to warrant a change in
primary custodial parent. Massey-Holt, 255 S.W.3d at 610 (reversing trial court's change
of custody order where mother moved 35 miles away and enrolled children in new school
system over father's objection and educational decisions were to be jointly made);
Garrett v. Garrett, No. E2012-02168-COA-R3-CV, 2013 WL 1503033, at *5 (Tenn. Ct.
App., filed Apr. 12, 2013) (reversing trial court's change of custody order where mother
unilaterally decided to enroll children in a new school district over father's objection and
divorce judgment required joint educational decision-making); Williamson v. Lamm, No.
M2015-02006-COA-R3-CV, 2016 WL 5723953, at *1, *3 (Tenn. Ct. App., filed Sept.
30, 2016) (reversing trial court's change of custody order where parties could not agree
on which school to enroll the child). In the present case, we likewise hold that the
evidence preponderates against the trial court's finding that father demonstrated a
material change of circumstances sufficient to change the primary residential parent.
Father's desire to enroll the children in a different school, precipitated by his own
voluntary decision to move further from mother and the children, does not rise to the
level of such a change in circumstances."
To read the whole opinion, click HERE or copy and paste the following link into your browser:  http://www.tncourts.gov/sites/default/files/angela_michelle_newberry_v_jeremy_mack_newberry.pdf
Can't find what you are looking for on our website? Did this article create more questions than it answered? Call our office at (615) 620-5848 to set up a consultation with divorce attorney Morgan Smith, named 10 Best in Client Satisfaction for three years in a row by the American Institute of Family Law Attorneys, and a Three Best Divorce Attorney for the third year running by threebest.com.  We practice primarily in Davidson County (Nashville, Tennessee), Sumner County (Gallatin, Tennesse), and Williamson County (Franklin, Tennessee).