A recent decision affirming a finding of underemployment came up through our own Fourth Circuit of Davidson County.  In Cocke v. Cocke, Mother filed a petition to increase support and Father filed a counter-petition to reduce it based on the eldest child emancipating.  In Tennessee, once a child has turned 18 and graduates high school (or should have graduated high school), the support obligation ends but the parent must seek a modification to lower the amount.
Here, the Court found that Mother chose to only work part-time as a swim coach, and when she conveniently couldn't remember how much she made in income, imputed her at a former pay rate and number of hours worked.  They also modified the child support worksheet to reflect that the child was spending more time with Father after Mother relocated to Maury County, even though the parenting plan itself was not modified.  This was upheld by the Court of Appeals.
Important language:
""'Determining whether a person is willfully and voluntarily underemployed is a fact-driven inquiry requiring a careful consideration of all the attendant circumstances.'" Von Tagen v. Von Tagen, No. M2009-00850-COA-R3- CV, 2010 WL 891893, at *8 (Tenn. Ct. App. Mar. 12, 2010), perm. app. denied (Tenn. Aug. 25, 2010)(quoting Lane v. Lane, No. M2008-02802-COA-R3-CV, 2009 WL 3925461, at *6 (Tenn. Ct. App. Nov. 17, 2009))."   "In order to determine whether a spouse is voluntarily underemployed, we consider his or her past and present employment and the reasons for taking a lower paying job. Byrd. v. Byrd, 184 S.W.3d 686, 691 (Tenn. Ct. App. 2005) (citation omitted). If the reason for taking the lower paying job is reasonable and made in good faith, the court will not find the person to be willfully and voluntarily underemployed. Id. Here, the trial court found that Mother made a choice to only work part-time, when she admitted that she was able to work full-time. The record is clear that Mother chooses part-time work because it is her "passion," even when she could work full-time in another profession. Simply, the evidence in the record does not preponderate against the trial court's finding that Mother is voluntarily underemployed."
To read the full opinion, click HERE or cut and paste the following link into your browser:  http://www.tba.org/sites/default/files/cockee_042016.pdf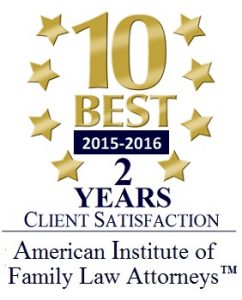 Divorce attorney Morgan Smith practices out of her office in downtown Nashville, Tennessee.  Does this article create more questions about divorce law than it does answers?  Schedule a free phone consultation, call us at (615) 852-5028.  Divorce is very complex, and it is highly advisable that you obtain the best divorce attorney available to you in order to help you navigate through the process.