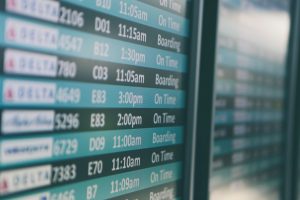 When children are removed by parents and taken across state lines, the appropriate means of returning the child is referred to as a Hague Case due to its reliance on a Hague Convention regarding custody and child abduction. Since this is a relatively new area of law compared to other areas, it is always exciting from the legal perspective to see a new case.
HERE, the Sixth Circuit Court of Appeals affirmed the circuit court ruling that a child who was removed by her mother from Italy to the United States at 2 months old must be returned to Italy. Due to the age of the child, the Court had to look at the parents shared intent which was determined to be Italy. Although the parents had met in Illinois (the mother is American and the father is Italian), they were living in Italy at the time of the birth and for the only two months of the child's life. There were serious allegations of domestic violence, which resulted in the mother seeking shelter in a safe house prior to fleeing to the United States. This is interesting in that many divorce statutes in different states have special provisions for victims of domestic violence. Regardless of the domestic violence, Italy was determined to be the "State of habitual residence" as required by the statute, and therefore the child was required to be returned to Italy. A very interesting case from a divorce attorney perspective.
To read more, click HERE or cut and paste the following link into your browser: http://www.tba.org/sites/default/files/taglierid_101718.pdf?fid=75bff6d1bdcc8c16f9cac9ccfdecfb0aa347d1ee
Can't find what you are looking for on our website? Did this article create more questions than it answered? Call our office at (615) 620-5848 to set up a consultation with divorce attorney Morgan Smith, named 10 Best in Client Satisfaction for four years in a row by the American Institute of Family Law Attorneys, and a Three Best Divorce Attorney for three years in a row by threebest.com.  We practice primarily in Davidson County (Nashville, Tennessee), Sumner County (Gallatin, Tennesse), and Williamson County (Franklin, Tennessee).