I know what you are thinking, what on earth does an article from a Canadian law office have to do with my divorce in Tennessee?  Usually, very little, but Fresh Legal published a great article in conjunction with a career divorce coach about divorce and employment that I think is very relevant and has some very good points.  We mean it when we say that a contested divorce is one of the most stressful things you can go through, as most people are dealing with not enough assets to go around, splitting up businesses, or even more stressful losing the ability to see your children every day.
The stressors from home, as well as the litigation process, does impact your job.  I found this paragraph to be especially poignant:
"Like bereavement, separation, divorce, and similar breakups can impair a person's performance at work, which in turn has a trickle-down effect for the organization. Absenteeism is a common consequence of divorce. This is usually due to prolonged court proceedings, issues with child care, or mental health problems. Just like my client had expressed about her work suffering in the aftermath of an acrimonious split, many people find the papers starting to pile up on their desk. They may also sense that others are discussing how their production is startlingly low, or that colleagues are resentful about their sudden lack of efficiency. This sudden (shorter term) drop in work performance costs businesses money and aggravation because staff must compensate for the loss of an employee's productivity."
Read the article, and take special heed about the advice for the office.  Ask for help!  Sometimes if someone knows the reason behind the distraction they will be more accommodating.  Obviously, if your boss is a jerk and will be vindictive don't mention anything and let your divorce attorney know whats going on at the office as you may need to be referred to an employment lawyer.
To Read:  Fresh Legal:  Tips From a Career Divorce Coach:  https://www.freshlegal.ca/blog/2017/9/5/tips-from-a-career-coach-divorce-and-work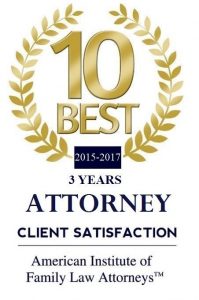 Complicated divorce issues?  Call divorce attorney Morgan Smith to schedule a consultation (615) 620-5848.   Offices in Music Row, Nashville, Tennessee.   Attorney Morgan Smith practices divorce in Middle Tennessee, and primarily in Davidson, Sumner, Williamson (Franklin), and Wilson County.  Attorney Morgan Smith has most recently been listed by Expertise as one of the best divorce lawyers in Nashville and has received a 10 Best attorney award for four years in a row from the American Institute of Family Law Attorneys.